Wind Profiler
Wind Profiler measures receiving scattered signal from the target by transmitting UHF or VHF electric wave to the atmosphere.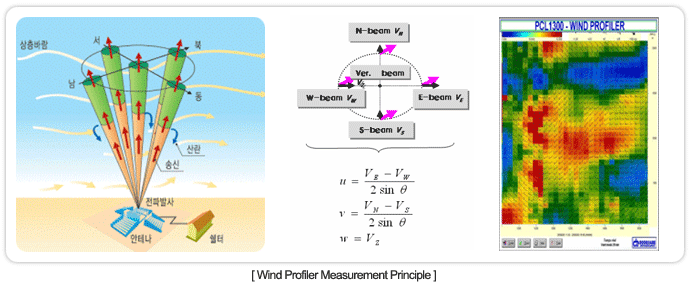 1. Wind profiler Airport Meteorological Observation system for Airport (WAMOS)
WAMOS for airport detects windshear and microburst events and alerts to the airport control tower to avoid accidents around the runway.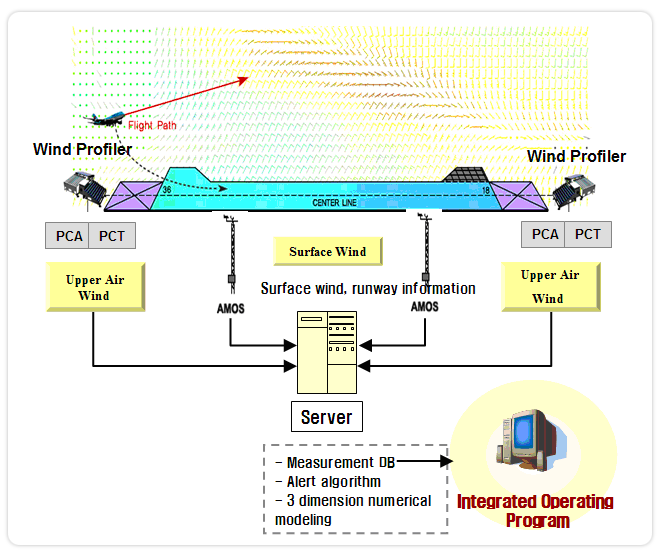 Kweather`s WAMOS is composed of two Wind Profilers at each end of the runway (one being middle marker) to obtain base data for prediction and alert of windshear and microburst events.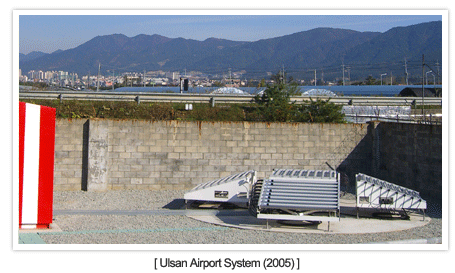 2. Wind profiler Airport Meteorological Observation system for forecast (WAMOS)
WAMOS system for forecast is to forecast atmospheric boundary layer and support real-time weather prediction. The base data (wind, precipitation) are collected from wind profiler.
Presently, Kweather installs and operates system according to KMA`s Wind Profiler Network every year. After installing KMA`s observation network for vertical sensor, 10 vertical sensors will be installed to clear place of Radiosonde aerological observation network. Then, observation data of higher resolution will be input as a base data of numerical forecast to increase forecast accuracy and check in real-time.